Inasmuch as I wanted to feature the letterpress aspect of the card from this year's Letterpress Christmas Cards Workshop at the National Print Museum, I dreamt of this: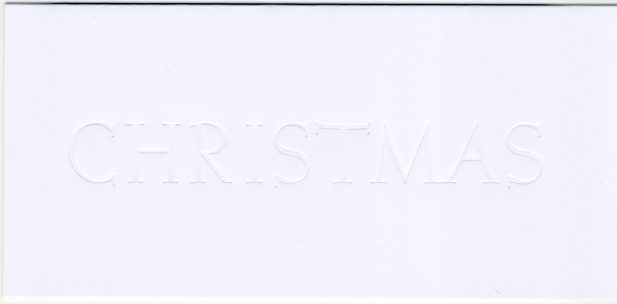 The workshop leader, Jamie Murphy, set up the blind deboss by printing it with a couple of sheets of paper behind the card.
This year I was able to print on the inside as well:
The fonts are 66pt Weiss and 36pt Weiss Italic. At least, that's what it said on the type cases, though you'll find that the titling Weiss, even more so than the italic, is different from any digital Weiss font that you can buy these days.